I've finally gotten to a point in life where I don't try to stress myself out anymore looking years ahead into the future. Sometimes, I don't even try and plan out tomorrow. Why? Because, tomorrow can handle itself. 
Each morning that I wake up and walk down the stairs of my new living space, I take a deep breath and examine myself. I am Kristi Fisher, a daughter of the Most High God. He is King of Heaven and Earth. I am richly blessed and highly favored. I am alive and well with new hope, new mercies, new peace, and new love each day. I am thankful. I will count my blessings…..
I  realized that, I can not change people. I can only Love them and work on me and my relationship with the Most High.
I realized that when things get hard; try sticking around a little longer and see how things get better. I learned to love and appreciate my family from a distance. I'm learning to not count my complaints, but to count how Good God has been to me each and every second. He is GOOD, through the good and the bad.
I've learned that in order to have peace that surpasses all understanding, I must not be anxious about anything, but in everything I must make my requests made known to God in prayer…. Its kind like how Bob Marley said….
BOB  MARLEY              "My richness is life."                 "I have no ambition."
He knew not to chase a never ending green light. He knew how to be content and thankful for where he was, and that God would keep his promises.
When your foundation is stable and steadily trusting God without being moved left or right by the storms, you literally have no worries. I believe Bob Marley knew that God's purpose for us was much bigger than anything we can achieve materialistically…
Which brings me to the lovely bible scripture I read this morning, 1 john 5:12
"Dear children, keep thyselves from idols."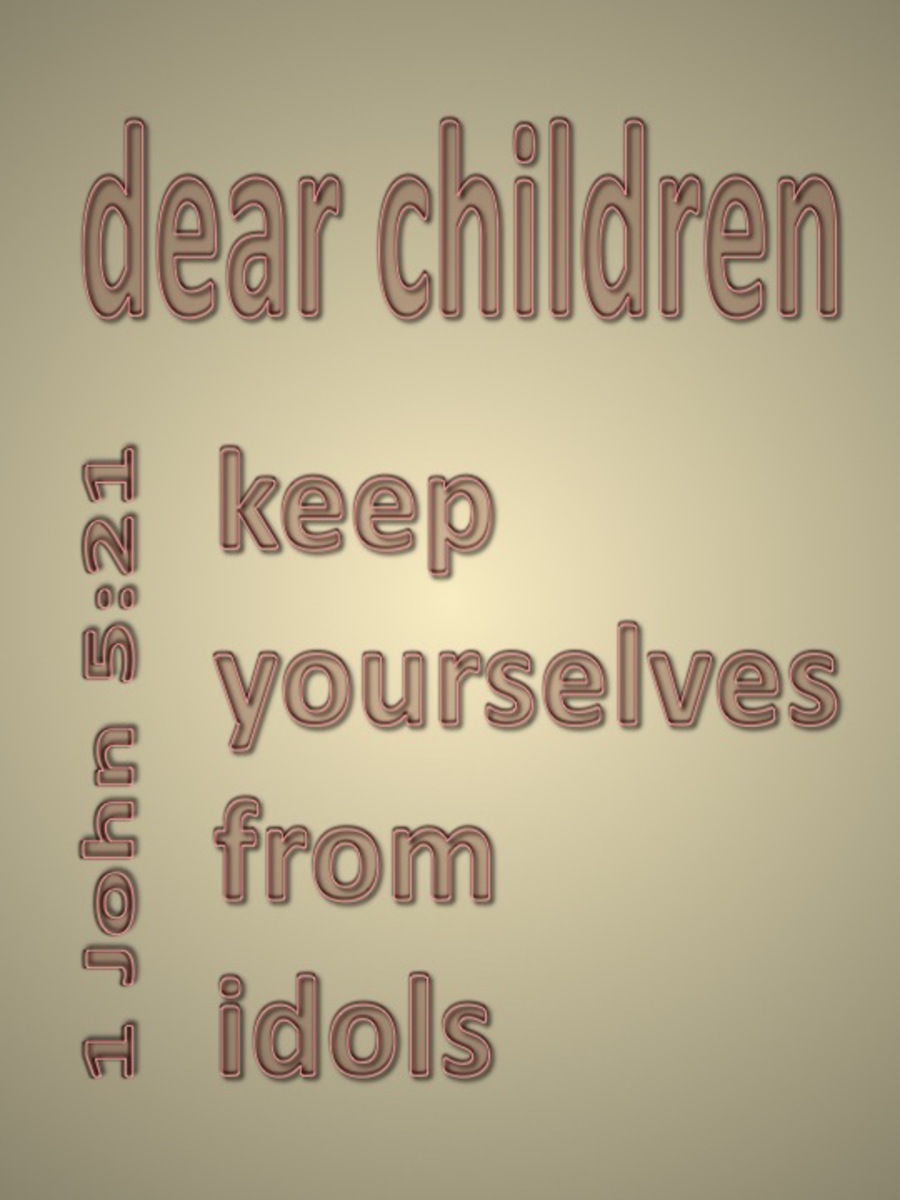 What are idols?
Idols are anything you put before God. They can also be things that stay in your vision so long that they block you from enjoying each and everyday as you should. One of my idols were perfection.
I had to let that go.
I was afraid of failure. I was afraid of the horror stories that I grew up with. I was afraid of going into debt. I was afraid to fail in another relationship. I was afraid to not have my own things. I was afraid that being married would ruin my life. I was afraid that all men had one goal in mind, and that was to use and abuse; in that order….
…BUT, with all those fears and anxious thoughts…I thought I was trusting God, but I wasn't….I was doing the exact opposite….
So, I realized…., that we are flawed human beings, and although we race to perfection in Christ, His  perfection comes only through his Holy Spirit. Its nothing we can obtain by beating ourselves up or running ragged working our backs out each day to get. Jesus hung bled and died,  and on the third day he rose again for us to be certain that through Him, we have the victory. Our failures and sins are forgiven. They are not who we are. God calls us Redeemed. He calls us by  name. We are His. So, we can rejoice and be glad in Him!
 "Do not be afraid, I have ransomed you. I have called you by name, you are mine."
God's word says to "let your ambition be to live a quiet life, minding your own business and working with your hands, so when people see your life, it will glorify our Father in Heaven. ( not ourselves.) We must remember to keep God first in everything. Even if no one sees us serve others and give our best, we have still served. God saw it. Even if no one else saw how fabulously I styled my clients hair, I still have skills that God gave me, and that's OK. 
I've learned to worry about nothing, but to pray about everything, because we serve an awesome God! We serve an everlasting God who can turn a rock into water. Our God can turn back the hands of time and restore what was bruised, broken, and lost. ONLY HE HAS REDEMPTIVE POWER!!!! Our God parted the Red Sea, so that his people can be free from oppression.. Our God protected Daniel in the lions Den! .So, instead of being afraid to live and make mistakes, JUST DO IT.  He is with us.
" Above all I wish that you would prosper and be in health, even as thy soul prospers."
Well, let me tell you, My soul is prospering. HALLELUJAH!!  Just by trusting God and walking on water to him. Thank you Jesus! I pray that you also prosper and be in health, even as our soul prospers. In Jesus name. Amen.  
This morning I was driving across the bridge to come back into town and there was so much fog over the bridge. I could not see clearly ahead of me or where I was going. I was just thankful to have a car to drive and ride along seeing the beautiful sights.
Well, that's just like Life. God wants us to trust Him enough to keep going across that Bridge into the unknown. That's where he calls us. He calls us out into the deep. In the deep, our hearts understand how much he loves us and yearns to protect and provide for us. He is the ultimate Father. He's waiting on you to trust him…
JUMP.