"Oh the overwhelming never ending reckless Love of God, It chases me down til I'm found and leaves the 99. I didn't earn it, and i don't deserve it, but still you Give yourself away. Ooh the Never-ending, overwhelming Reckless love of God."

-Cory Asbury
As I listen to this song this morning, my eyes open to the Beauty and the Love of God and how important it is to not only receive His Love, but to share it. So, thank you for listening to what the Lord has placed on my heart today.
---
STRUGGLING TO FIND PURPOSE:
Sometimes in life we have a strict plan. We've written out everything. We decide everyone we've ever wanted to meet and the type of people we want to marry. We've already configured our salary and our retirements. Some of us have already made plans about what age we will pass away and what resources we will leave to our families

, but can i share something with you that delivered me from control and fear?

God says," BE STILL & KNOW I AM GOD."   Those plans that you've made for your life; just know, God has a Better one.
Isaiah 55:8-9 & (Jeremiah 29:11) "For I know the plans I have for you, plans to prosper you, not to harm you; plans to give you hope and a furture."
So, when things go different than what we've planned, relax, grab some popcorn, and watch God work, because He knows Best. 
Many times in life we struggle to find our Purpose, and I believe that the reason we search so hard for purpose like a never ending green light is because purpose was never meant for self gratification; purpose was meant for God's Glory.
Remember being in grade school? Everyone would ask what you wanted to be when you grow up, and who you wanted to be like. Of course at that point in life,  I would compare myself to celebrities and other movie stars and idols. Most of the times our intentions to be like our favorite hero or president was because we wanted the power to help change the world. But, as I came to know Christ and the life that he lived, I've decided that I want to be more like him. The greatest thing Jesus did was to Love unselfishly. He Loved so Deep, that even his enemies couldn't comprehend.  Jesus lived a life of total surrender. Jesus lived to LOVE & be LOVED by God.
So, you get it? Our main purpose in life is to Love & Be Loved by our Creator and Savior.
"We may have many gifts and talents, but until you learn how to die to self and love unconditionally like God commands us to, we will never reach purpose. The most profound things are so simple. Even Jesus walked around in humility, and though he was equal with God, still humbled himself to the point of death." 
I am reading a book called "God Loves Ugly & Love makes Beautiful."
Its a story about a famous singer who experienced sexual abuse at the age of three by one of her mom's closest friends. She never told anyone. Instead, she would hide the secrets and believe the lies that she was dirty, unworthy, unclean, and not enough. 
Even as a young teen, she would try her best to cover the pain with accomplishments and successes, but once the success was over and the trophy was in her grasp, she still couldn't beat the race of her damaged mind and heart towards herself. She believed herself into ugly and into the lowest of the low. 
Im still in the process of finishing this book, but the author, Christa Black, learned  to find assurance in God's truth and discover her worth in His Love. This caused her to reach for the hurting: seeing young teen girls who were suffering just as she was to be loved and certain. Now, Christa gives back by Loving and Being Loved by God, hoping that she can reach someone with the profound truth, that in Christ, we are more than enough.
One of my favorite scriptures is Ephesians 3:17-19.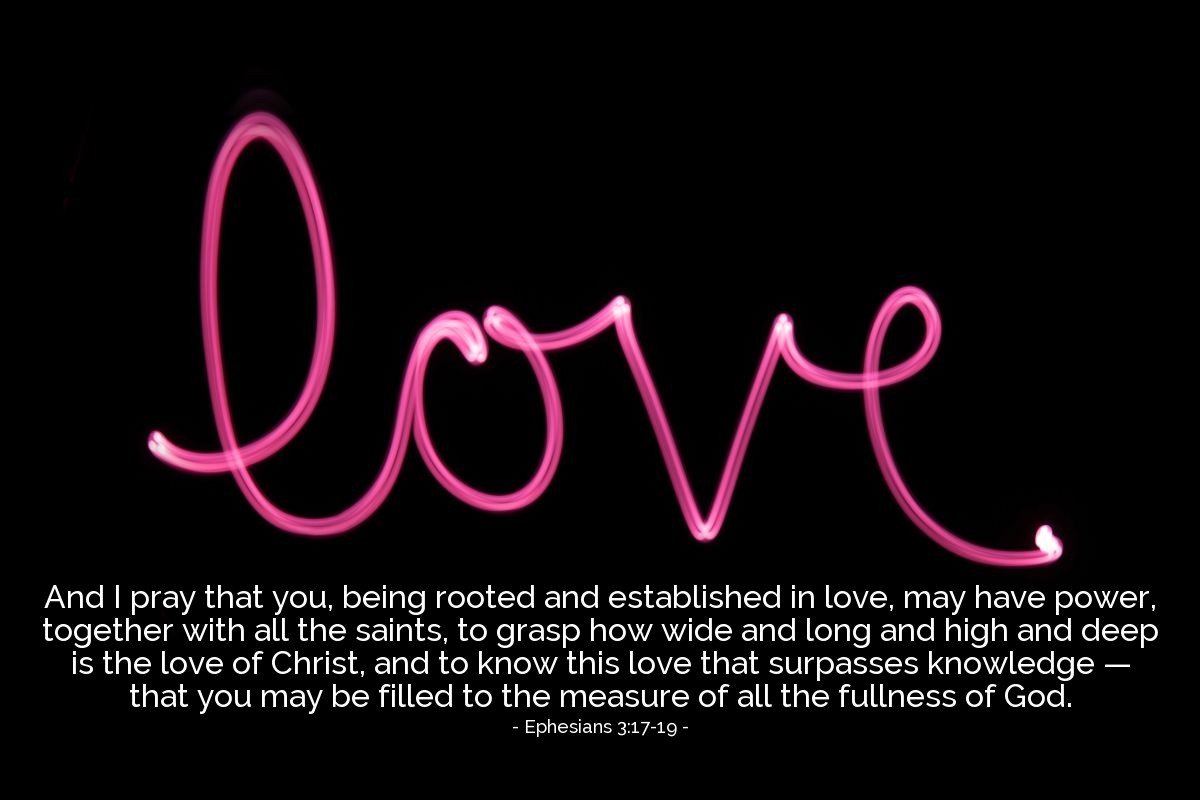 I pray that you know how much God loves You and that you receive your FREEDOM, Deliverance, and NEW LIFE in Jesus today.
Thanks for listening
"ohh, how he loves us." (song)